GET Your Affiliate Ads,
Links, Tools & More
Right Here... RIGHT NOW!

From: The desk of Artist, Graeme Biddle
Date:
RE: Your Success is our success, so we are here to help You drive sales!
Dear Affiliate,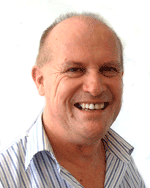 Hi and thanks for showing interest in promoting my how to draw caricature products,
"Fun With Caricatures - By artist Graeme Biddle"
Artists are always on the look out for ways of increasing their cash flow by exploiting alternate ways to make money from their drawing skills, and this product helps them to capitalize on a very lucrative, often overlooked way of making some smart money. But of course you probably already know this so...
I trust that you are ready to put all our great tools to work for you on your site, your blog, on your facebook, myspace, twitter or whatever you do, to find those keen folks who want to make some extra cash with their drawing skills.
Do You Want the Insider Tips On How To Be Successful
Promoting Our Learn To Draw Products?
We pay a generous 50% commission on all sales made by affiliates so consult the following table to see how much income you are going to generate by driving traffic and sales via your site each day. (dollar figures have been rounded up to keep it simple)
| | | | | |
| --- | --- | --- | --- | --- |
| Sales | Day | Week | Month | Year |
| 1 | $ 15 | $ 105 | $ 420 | $ 5,040 |
| 2 | $ 30 | $ 210 | $ 840 | $ 10,080 |
| 3 | $ 45 | $ 315 | $ 1,260 | $ 15,120 |
| 4 | $ 60 | $ 420 | $ 1,680 | $ 20,160 |
| 5 | $ 75 | $ 525 | $ 2,100 | $ 25,200 |
| 6 | $ 90 | $ 630 | $ 2,520 | $ 30,240 |
| 7 | $ 105 | $ 735 | $ 2,940 | $ 35,280 |
| 8 | $ 120 | $ 840 | $ 3,360 | $ 40,320 |
| 9 | $ 135 | $ 945 | $ 3,780 | $ 45,360 |
| 10 | $ 150 | $ 1,050 | $ 4,200 | $ 50,400 |
This product sells really well when shoppers have been warmed up first to my unique style of drawing caricatures. Youtube videos lead most of my keen customers to the door and out through the checkout.
Go to Youtube and copy the embed code to your sites, blogs or wherever you promote learn to draw. Some of you may have old video code from Youtube, there was a mysterious and unexplained Youtube account removal, so I am in the process of reuploading the videos.
This Is A Clickbank Product
First things first, this is a Clickbank product, if you are not already a member, CLICK HERE TO JOIN CLICKBANK. So all you need do is sign up for a free account which takes only a few minutes and you are automatically accepted as a new affiliate to our program.
Already a CLICKBANK member then here is your hoplink below:
http://AFFILIATE.gtgart.hop.clickbank.net
1. Copy and paste the hoplink above to you site
2. Make sure you replace

AFFILIATE

with your

Clickbank ID

3. For example if your Clickbank ID was "artman" then the
correct format would be
http://artman.gtgart.hop.clickbank.net
Images To Use
You can right click and copy the image address of these graphics, best not to download or publish these yourself as I change them from time to time, to keep them fresh.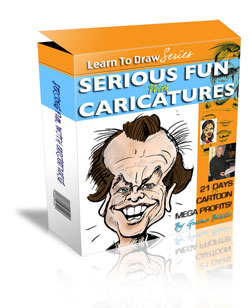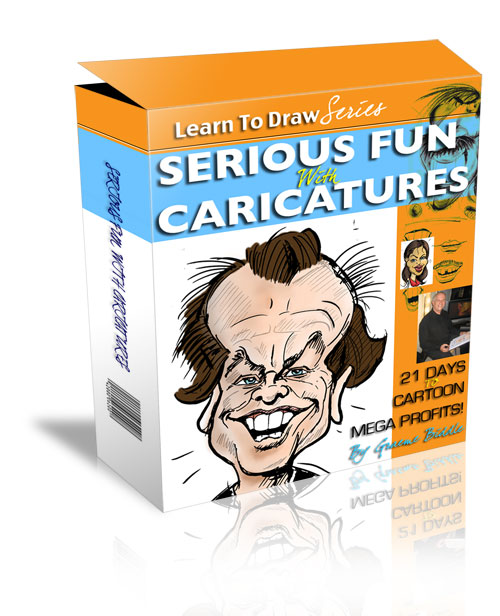 Articles To Reprint or Publish
I have several aricles planned that you can reuse on your sites newsletter or blog that generate a lot of interest and are a great way to warm up the presell for your website visitors.
You can find them here at www.consumer--reports.org or enzinearticles.com by searching for Greg Gillespie our author and affiliate manager.
Articles List Currently Aailable:
More to come soon..check back here often
High Converting Keywords
And finally what good would any affiliate marketing campaign be without the most important part, the high converting keywords? Nothing, that's right!
So here they are:
1. Number one is "how to draw caricatures"
2. Number two is "learn to draw carictures"
So go and seo optimize your pages and ad campaigns for these two keywords, nothing elses comes close, from our experience that is.
Web Traffic Source Secrets
If you wondering how to best drive traffic to the sales page for this product we suggest you use the following proven methods that we have found best:
Visit forums, answer newbie questions on art, drawing and caricatures
Post questions and answer questions on Yahoo Answers, do this at least once per week and watch your page rise up in the serps.
Comment of peoples blogs where folks are discussing how to draw cartoons or caricatures
Make sure you create "weekly" fresh free ads on www.usfreeads.com where you can make a ton of easy money, do this weekly though as ads go stale there fast
Create your own Youtube videos and subscribe to other peoples caricature videos and post comments
Create your own SBI website that helps you automatically generate top 1% internet traffic, (it is bay far the best website creation and promotion package we have found worth a look even if you have a site already, plus one of the top "how to draw" sites on Google, No#1 spot for many keywords, uses SBI to do it, don't overlook this little jem of a tip. Check out SBI here.)
Create a Deviant Art webpage, create a hubpage, write articles and watch the traffic flow on in
Adwords is still a great way to pay for traffic, make sure you use the high paying keywords, "learn to draw caricatures" and "how to draw caricatures" these are the high converters. A landing page presell works best, you can direct link but your results will soar with a quality presell.
Feel free to contact my affiliate marketing manager Greg Gillespie at info @ learn-to-draw.org (don't forget to take out the spaces),with any ideas of how we can improve our services for you.
Please do contact me and I will give you video analysis of your landing page for you to improve your sales, and I can give you personal tips that I don't provide here ; ) This comes standard to all members who join the "Learn To Draw Affiliate Club". So fill in the form if you have not done so already and we will keep you in the super sales loop. Miss this opportunity and your sales will suffer, believe me we know this niche. Join up now!
For example I will give you the inside tip on just how many backlinks you currently need to get on the front page of Google for the top selling keywords, and the number is very reachable by most committed affiliates with a small outsourcing budget. You gotta get in touch for this one alone! Join up now!
To your success!
Sincerely,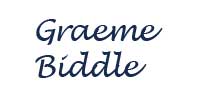 Artist, Graeme Biddle